The assignments for this week were all very new to me because I think I am the most unfamiliar with Sound Storytelling. I am glad that there were several examples and resources to look at.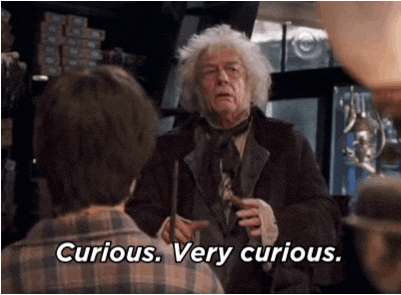 At the beginning of the week, I started watching Ira Glass and Jad Abumrad explain the basics of sound storytelling. Here is my summary post about it:
Moving on to the audio techniques, I watched the TED Radio Hour and some episodes from Scottlo. It was definitely interesting learning about certain things to pay attention to while listening to a story. Here my blog post where I elaborated more on what I learned:
I listened to Moon Graffiti and I thoroughly enjoyed it. Below is my blog post where I share more of my thoughts:
I completed 4 Audio Assignments including the required Sound Effect Story assignment, which added up to 13.5 stars.
Instrumental vs Vocals: 3.5 stars
Sound Effect Story: 4 stars
Tongue Twister: 3 stars
Ted Talk Pronunciation Practice: 3 stars
I learned a lot while doing these assignments. The major thing that I learned would be how volume can make or break the audio. I spent the most time trying to balance the main audio with background music or just adjusting the volume to make it audible. I know that on one assignment I left the background music a little too loud, which was overpowering.
The biggest struggled I had was editing the sound effects story and the music mashup. It was all new and I still learning how to work Audacity. The only complaint I have for this week is trying to encode the audio files. I was super frustrated and nervous when my computer kept on rejecting the LAME MP3 Encoder download. An error message saying that it refused to download due to it being from an outside source. But in the end, I figured a way to change the files without the LAME Encoder.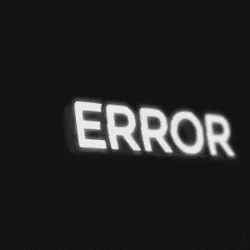 I hope to familiarize myself more with Audacity because I only used a few of the features this week, but I want to play around with it more and see other things that I can do with the program.
I did 4 Daily Creates this week:
June 3rd –
#tdc2700 #DS106 pic.twitter.com/8cLwwq7WDk

— Angel Kumonong (@angelk1208) June 4, 2019
June 4th –
a soccer game!⚽️ #tdc2701 #ds106 pic.twitter.com/evX6hCSJv8

— Angel Kumonong (@angelk1208) June 4, 2019
June 6th –
the anglerfish could easily lure me in with bubble tea, I can never say no to a cup of boba! #tdc2703 #ds106 pic.twitter.com/Y4dAKBafGS

— Angel Kumonong (@angelk1208) June 6, 2019
June 8th –
i absolutely LOVE small dogs, especially Shih Tzus!🥰 #tdc2705 #ds106 pic.twitter.com/CLfayrrPn1

— Angel Kumonong (@angelk1208) June 8, 2019
I tweeted some of my classmates and made comments on their blogs. By looking at my classmates' posts, I realized that even though some of us may have done the same prompt, all the assignments were drastically different. Each person had their own twist to it, which made it unique and personalized to their own style.
The tweets:
I love stationery as well! Cute notebooks and pens/pencils are always must-buys for me🤩📒

— Angel Kumonong (@angelk1208) June 6, 2019
it's different flavors of tea or slushies with sweet tapioca pearls at the bottom. I think it's a hit or miss for most people, they either love or hate it!😅

— Angel Kumonong (@angelk1208) June 6, 2019
I commented on Kelsie's "Sick Beat" blog post:
I commented on Katelyn's "TED talk pronunciation practice" blog post:
I made a comment on Kaylie's "mixing it up" blog post:
I made a comment​ on Kashif's blog about the "TED and Scottlo Summary" blog post:
Lastly, I made a comment on Bree's "Sound Effects Story" blog post:
​
In conclusion, this week has made me really come out of my comfort zone when it comes to making my own creative pieces. There are still so much more to learn, and although many of the things I learned from this week were challenging, I'm glad that we had this unit.